The detailed and critical nature of construction of medical buildings requires specific knowledge and focus in the market. Our extensive experience working in hospitals, medical office buildings, and highly specialized medical care facilities proves that we know how to approach this unique market, and how to solve unconventional construction problems that often present themselves in this arena. Medical buildings may feature extensive structural components to support imaging and diagnostic equipment, x-ray containment, and operatory equipment. They often include complex and highly sophisticated mechanical systems that control air circulation in a specific and precise way. We've even built entire areas of an MRI facility without any metal parts, accommodating for the incredible magnetic fields used to generate images of the body.
Experience
One of the ways we measure our success is by how often our clients choose to work with Fortunato Construction Group again and again on future projects. Over the years, we've worked with dozens of clients on multiple projects, from renovations and expansions to new construction.
This considerable repeat business reflects how carefully attuned we are to the concerns of our clients. We anticipate challenges in advance and provide guidance they can trust. Our team is experienced at navigating the process of the planning, design and construction and can offer guidance on what to expect, recommendations for keeping the project on track, and the leadership to ensure a successful project.
The following is a representative list of medical clients that entrust us with their projects over and over. It is not exhaustive, but is indicative of our depth and breadth of experience.
Dialysis Center *14+ Locations, CT, MA, NJ
MRI Facility and Radiology Suite, Hamden CT
Lawrence Memorial Hospital, New London CT
Outpatient Facility
Patient Wing Renovation
Hospital of Central Connecticut, New Britain CT
Patient Wing Renovation
Nutrition Center Renovation
Community Mental Health Affiliates, New Britain CT
Build out of Residential Facility
VNA of East Hartford, East Hartford CT
Physiotherapy Associates, Guilford CT
Opticare *10+ locations throughout CT
Medical Offices
Dr. Thomas Kucharchik, Mystic CT
Dr. Joseph Harrison, New Britain CT
Dr. Arlen Lichter, Waterbury CT
Dentist Office, West Hartford CT
Dr. Ed Molyneaux
Dr. Mark Pollack
Naugatuck Valley Surgical Center, Waterbury CT
Newington Wellness Center, Newington CT
UCONN Health Center, Canton CT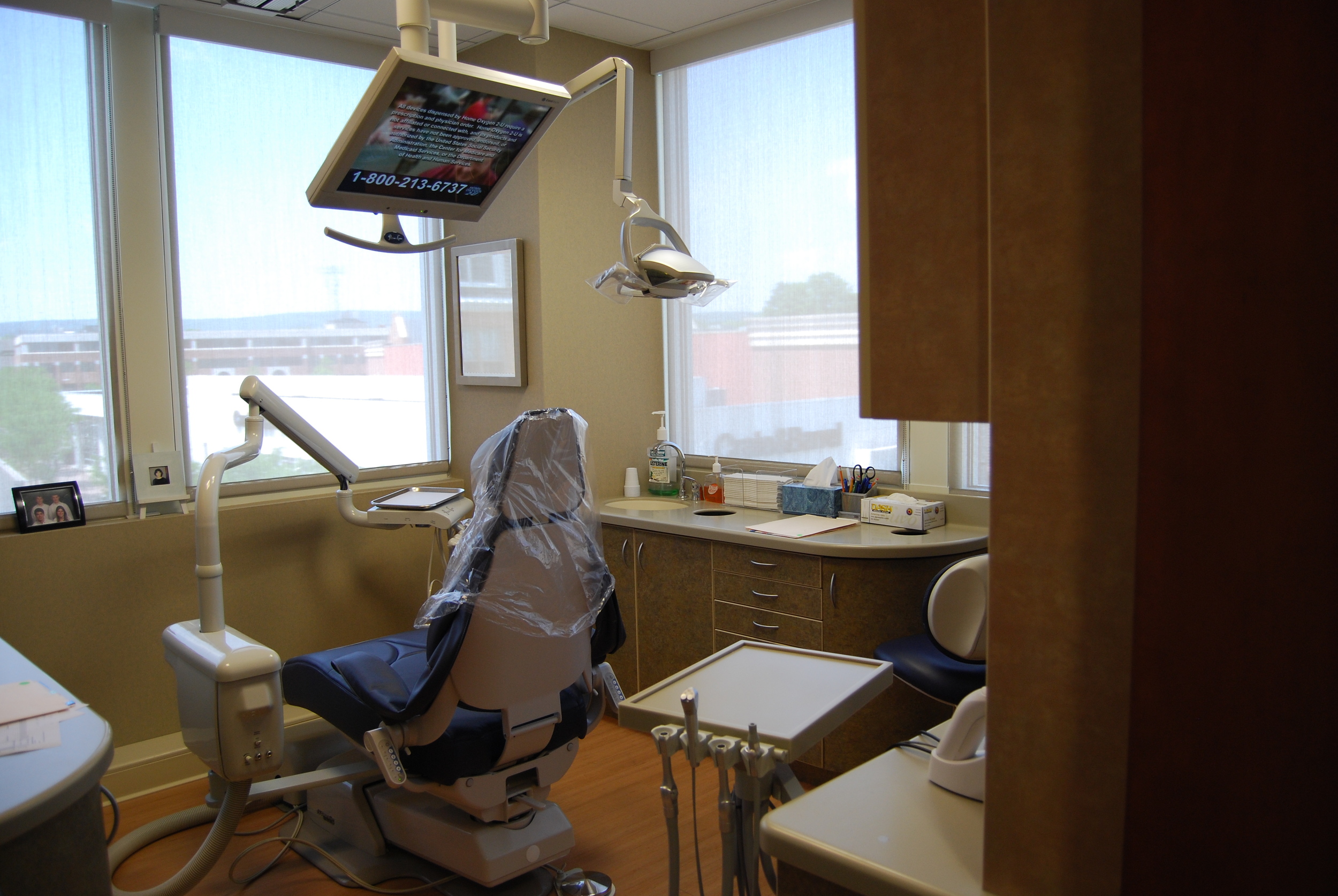 Featured Projects
UConn Health Center- Medical Building
canton, ct
This two story, 17,000 sf medical office building for the UConn Health Center is located in Canton Connecticut, as part of a mixed-use development. The space includes Urgent Care and Primary Care clinics, a Mohs Surgery Center, and a Dermatology Practice. The building's design draws from the contextual rural character of the area.
THE TEAM
Tom Chemelli
Project Manager
Rob Easton
Superintendent
DaVita Dialysis
New Haven, CT
Fortunato Construction Group has developed a long and rewarding relationship with several dialysis facility operators, including Fresenius, Gambro, Avantus and DaVita. We most recently completed construction of our 14th center, in New Haven, CT for DaVita. The project scope included renovating 2 levels of parking garage, and 22,000 sf of tenant improvement. The new space includes 27 treatment spaces, home training rooms, offices, labs, and extensive support space.
THE TEAM
Steve Kravitz
Project Manager
Jon Gombotz
Superintendent